ISWS CH UKC Ch Allagante Tanzania of JoyRun (Zana) and Windspirit Allagante Merlin (Merlin) -BOB at his first ASFA trial 
We are happy to announce Zana had seven healthy puppies on April 20th. Four girls and three boys.
Merlin is a beautiful silver sable spotted on white and Zana is a red sable spotted on white.
Both parents are CEA and MDR1 clear.
This is a co-breeding with Karen Sanders of Allagante silkens. Please send all inquiries to Karen at allagantesilkens@yahoo.com
THE GIRLS
THE BOYS
PEDIGREE FOR MERLIN AND ZANA LITTER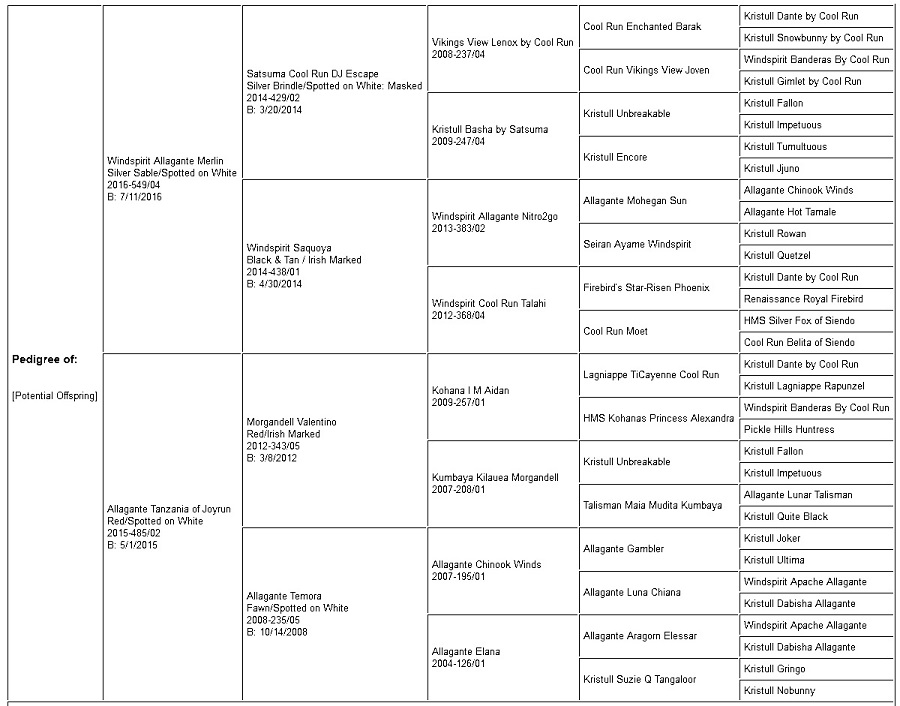 (Pedigree courtesy of the Silken Windhound Pedigree Database)